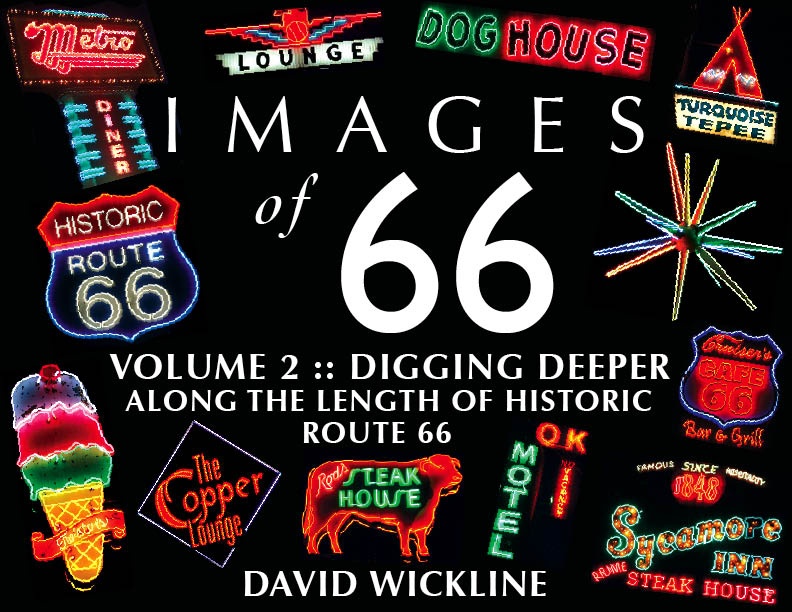 Available as of May 13th,2008 :: IMAGES of 66 :: VOLUME 2 :: Digging Deeper :: Along the length of Historic Route 66 !!
Featuring 2,100 digital photos of the more obscure and historical attractions and icons that remain along our old fabled highway on 400 full color pages!!
Order your copy of this brand new Route 66 Book Today and get FREE Shipping and Handling !!